How to withdraw money from Melbet in Kenya
Withdraw money quickly and easily via M-Pesa. How quickly can you cash out, minimum withdrawal
How to withdraw money from Melbet: step by step
One of the most enjoyable moments is getting the winnings you earn. When you have won the bet, wager the bonus and a nice amount has accumulated on your account, it's time to withdraw it. Many novice bettors are wondering – how to withdraw money from Melbet quickly? For all Kenyan players, there is a proven and convenient way – M-Pesa. Let's take a closer look at the process of withdrawing money from Melbet.
What to do before withdrawal
Before you withdraw money, you need to make sure that all fields marked with "*" are filled in your personal profile. Go to your profile: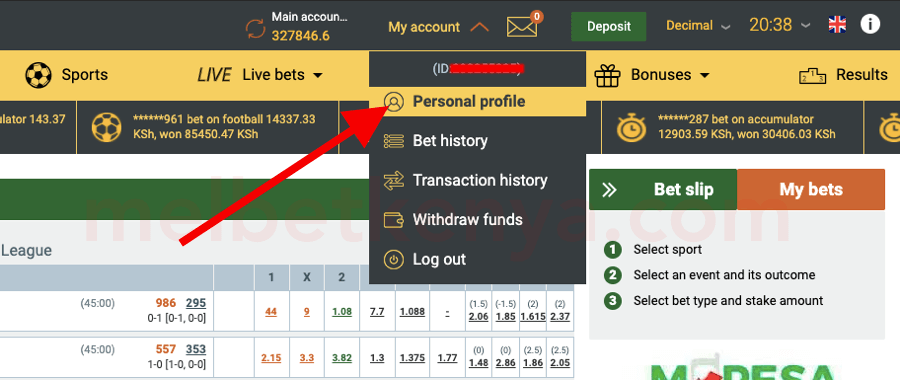 After entering your profile, you will see the inscription: Important: Fill in your personal details to withdraw money! Fields marked with an asterisk (*) are mandatory.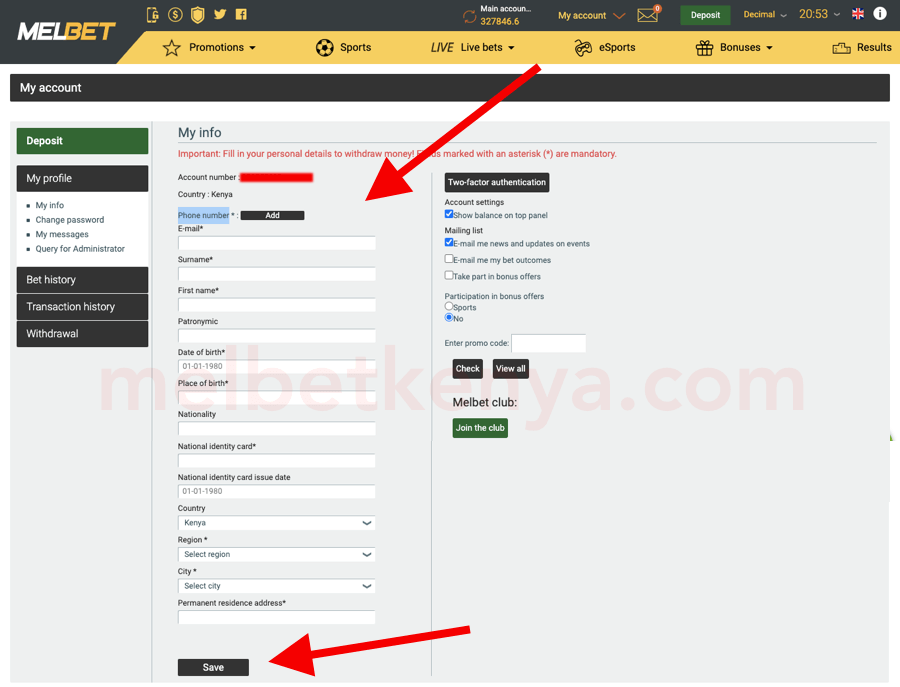 You need to fill in the missing fields. Melbet Kenya requests this information as it is licensed by the Kenyan government. This is a standard questionnaire.
Required fields for filling:
Phone number;
E-mail;
Surname;
First name;
Date of birth;
Place of birth;
National identity card;
Region;
City;
Permanent residence address.
Fill in the required fields and click the "Save" button.
Done! You can now withdraw funds.
Click the "withdraw" button in the left sidebar or in the menu at the top: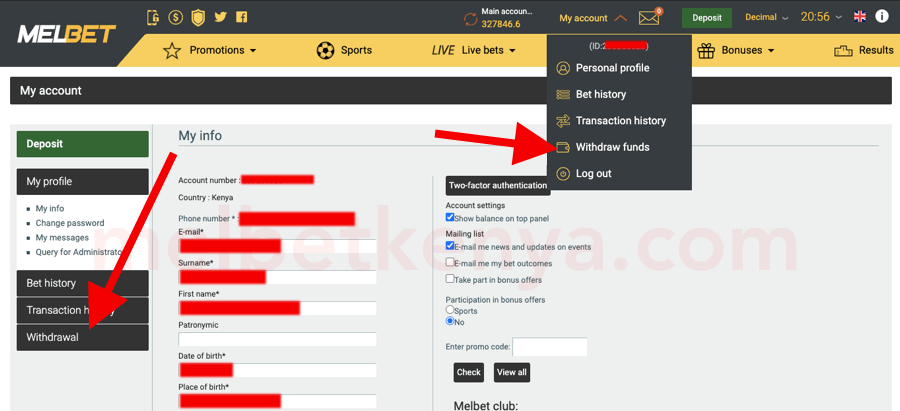 Select a payment method M-Pesa, enter the amount you want to withdraw and click the green button "CONFIRM".
No service charges. Around 15 minutes and you get your money.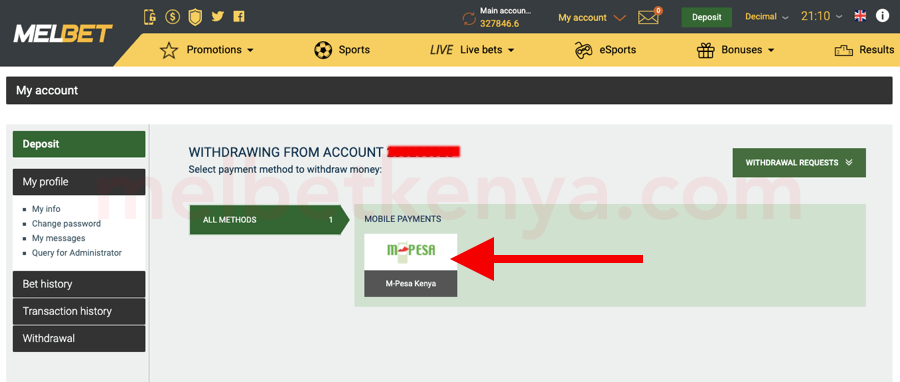 What is the minimum withdrawal on Melbet Kenya?
The minimum for withdrawal through the M-Pesa payment method is 225 KES.
How can I see the status of a withdrawal request?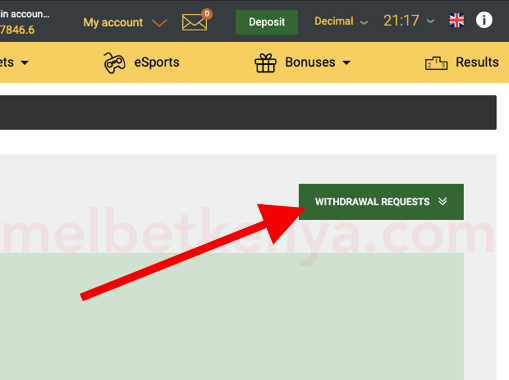 On the same page, you will see a green button "WITHDRAWAL REQUESTS".
By clicking on it, you will see the entire history of withdrawals:
Request date;
Payout possible from;
Method of payment;
Amount;
Status.
If you play for big and win a lot, your account should be additionally protected. For this, Melbet Kenya provides Two factor authentication. You can enable it in the "Personal Account" section.
Withdrawal problems, errors
If you have a problem, the technical support of the site will help you quickly.
To quickly solve the problem, write to the technician in the format:
Your unique ID in the system;
The essence of the problem;
Screenshot of the error / problem.
Melbet Kenya's technical support specialists will quickly help you if you have a problem. Contacts of specialists:
You can also contact an online specialist in the online chat.
Learn more about Melbet Kenya